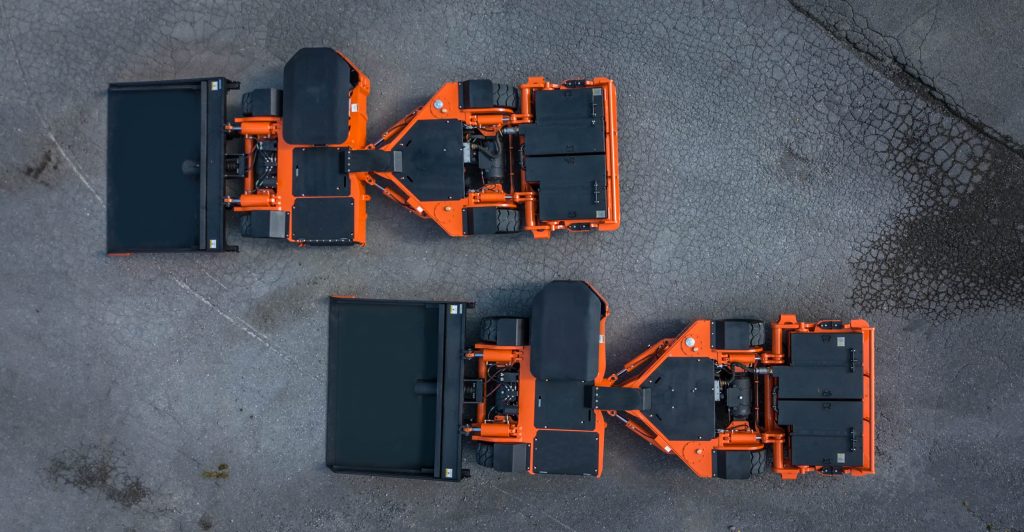 Our most popular model, with tire and canopy versatility to suit most mines.
Exclusive bucket options that offer vastly improved productivity, as well as lower maintenance costs.
Ask us about our industry leading ball bearing center section capacity…
The tightest turning radius in its class, with 25% more articulation than competitive machines.
Strong, robust ground based battery changing system offering the simplest battery changing experience in the industry.
Offered in both 128V DC and AC VFD, as well as 240V AC VFD packages.