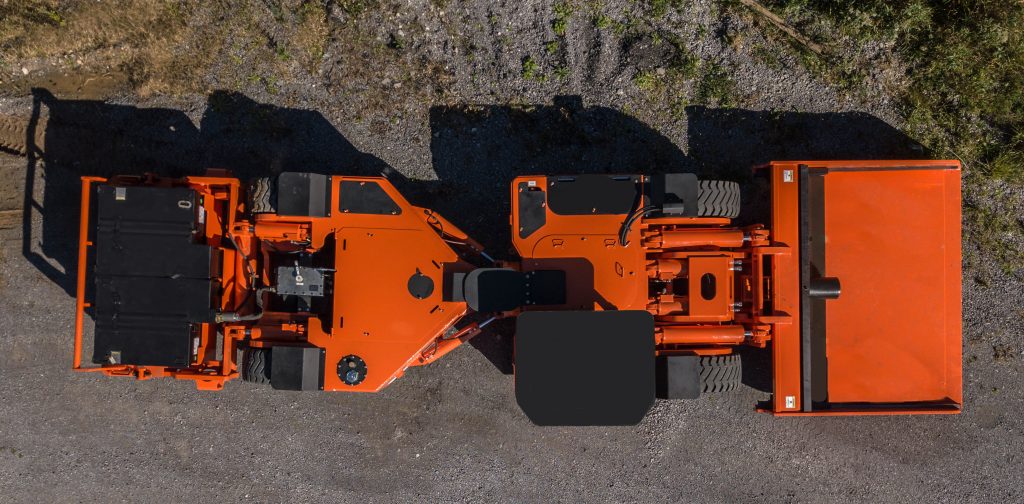 Our dual tram series of scoops offering greater horsepower for those long hauls.
Compact design offering greater maneuverability than competitive dual tram machines.
The steepest articulation of any machine in the industry offering unmatched steering capability.
High capacity ball bearing center section.
Offered in both 128V DC and 240V AC VFD electrical packages.