Simmons Equipment Company is proud to announce its recent achievement of
ISO 9001:2015 certification. This internationally recognized certification
underscores the company's unwavering commitment to delivering high-quality
products and services to its customers while adhering to the highest standards of
quality management.
ISO 9001:2015 is a globally recognized standard for quality management systems
that demonstrates an organization's ability to consistently provide products and
services that meet customer and regulatory requirements. Achieving this
certification signifies Simmons Equipment's dedication to continuous
improvement and its commitment to exceeding customer expectations.
"This achievement of ISO 9001:2015 certification is a testament to the hard work
and dedication of our entire team," said Matt Simmons, President/CEO at
Simmons Equipment. "We have always been committed to delivering innovative
solutions to our customers, and this certification further solidifies our dedication
to quality and customer satisfaction,"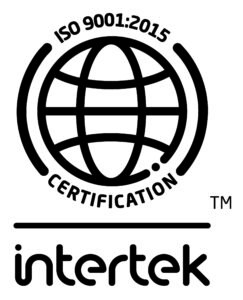 Simmons Equipment's ISO 9001:2015 certification is a result of
assessments and audits conducted by Intertek, an accredited certification body,
confirming that the company's quality management systems meet the stringent
requirements of the standard. These systems encompass many of
Simmons Equipment's operations, from product design and development to
manufacturing, sales, and customer support.
The benefits of ISO 9001:2015 certification for Simmons Equipment's customers
include:
1. Enhanced product quality and consistency as a result of effective processes in
procedures laid out in the ISO 9001 management system: Customers can trust
that Simmons Equipment's products and services are of the highest quality and
adhere to international standards.
2. Improved customer satisfaction: The certification ensures that the company has effective processes in place to meet customer needs and respond to their
feedback.
3. Increased efficiency and productivity: ISO 9001:2015 principles promote
process optimization and waste reduction, leading to improved operational
efficiency.
4. Commitment to continuous improvement: Simmons Equipment's ISO
9001:2015 certification demonstrates its commitment to continually enhancing its
quality management systems and overall performance.
Simmons Equipment is excited to embark on this new chapter with ISO 9001:2015
certification, reaffirming its dedication to quality, customer satisfaction, and
continuous improvement. As the company continues to grow and innovate,
customers can expect even higher levels of excellence in the industrial solutions
they receive.
For more information about Simmons Equipment and its ISO 9001:2015
certification, please visit simmonsequip.com
You can view the certificate of registration here:
0156627_ENG_Simmons Equipment Company (1)
---
Share This
---