Simmons Equipment Company was honored to again be an exhibitor at the 2013 Bluefield Coal Show.   With 240 exhibitors, and an estimated 5,000 visitors during the three-day show, the Bluefield show continues to be one of the nation's top regional coal shows.
Simmons Equipment made its debut at the 2005 Bluefield Coal Show, but the Simmons family has been part of the Bluefield show for decades.  Simmons Equipment CEO, Matt Simmons says, "We take great pride in being just a small part of this great industry.  The Bluefield Show is always a treat, and we look forward to the opportunity every two years to interact with our customers and meet new folks in this great industry of ours."   Simmons Equipment was excited to debut the S280-240V Model machine with new 240V AC VFD technology.
Simmons Equipment Model S280-240V Scoop was on display at the show.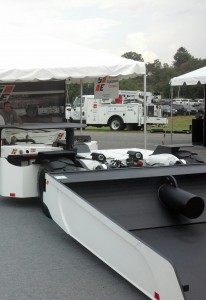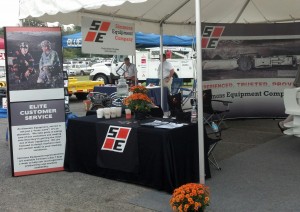 ---
Share This
---